The New York Rangers celebrated their seventh annual Pride Night on Friday, but something was noticeably missing from the celebration.
After it was previously advertised that the team would wear pride-themed jerseys and use rainbow tape during warmups, the players did not.
When asked why the Pride jerseys were not worn as originally planned, the Rangers released the following statement to Fox News Digital:
"Our organization respects the LGBTQ+ community, and we're proud to spotlight important local community organizations as part of another great Pride night. In line with our organization's core values, we support everyone's individual right to respectfully express their beliefs."
CLICK HERE for sports coverage on FOXNEWS.COM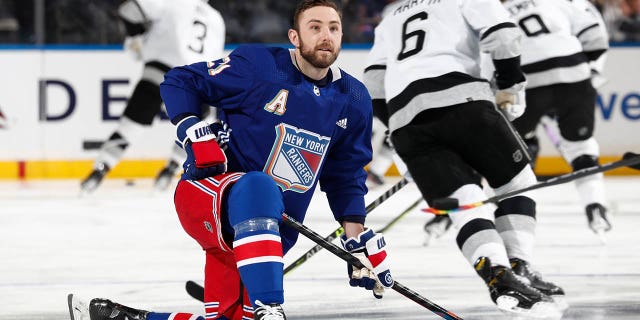 MADISON SQUARE GARDEN CEO JAMES DOLAN THREATENED TO STOP ALCOHOL SALES AT RANGERS GAME.
One of the players told the New York Post that he doesn't know why the jerseys aren't being worn.
The Rangers did have NYC Pride Co-Chairman Andre Thomas for the ceremonial jump. They also contributed to the Ali Forne Center, an agency dedicated to homeless youth in the LGBTQ+ community.
The Blueshirts have worn the jerseys and used the tape in each of the previous two seasons. T-shirts have previously been auctioned off for charity.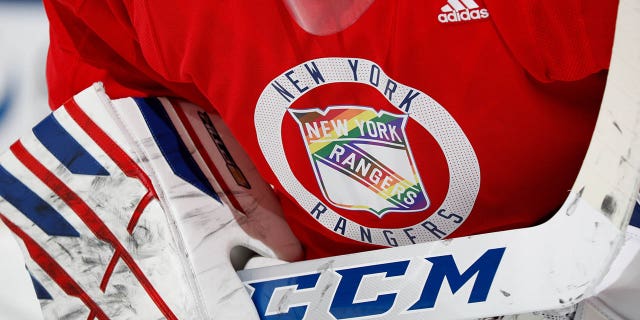 NHL Analyst Says IVAN PROVOROV COULD 'INTRODUCE' RUSSO-UKRAINIAN WAR AFTER DROPPING CENTURY PRIDE JERSEY.
Rangers' decision has received a strong response.
USA Today called it a "flawed" celebration, while others had opinions on why the team changed course.
This comes two weeks after Philadelphia Flyers defenseman Ivan Provorov chose not to wear an LGBTQ-themed jersey during his team's Pride Night, citing religious beliefs.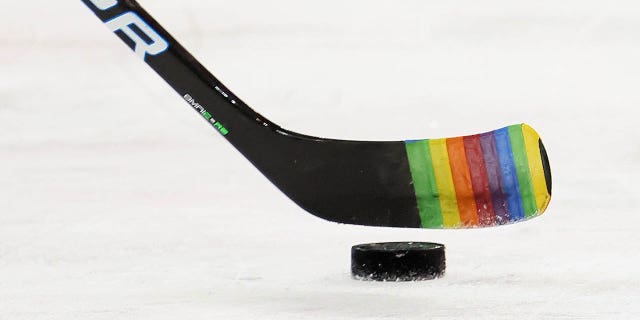 CLICK HERE to get the FOX NEWS app
"I respect everybody and I respect everybody's choice," Provorov told reporters after the Jan. 19 game. "My choice is to stay true to myself and my religion. That's all I'm going to say."