Mikolas happy to be '12th guy' on Team USA
Joining a Team USA World Baseball Classic roster that includes stars across Major League Baseball like Mike Trout, Mookie Betts, Paul Goldschmidt and Nolan Arenado has Miles Mikolas feeling "just super happy" and proud for the inclusion. That sentiment will be the same no matter his involvement while donning the red, white, and blue during the international baseball tournament this March.
"My joke was even if I don't play at all, when you look at that roster — Miles snuck on there," the two-time All-Star said jokingly. "The 12th guy on the Dream Team or something." Daniel Guerrero (2:44 p.m.)
Walker feeling more comfortable on outfield reads
One of the plans this offseason for Jordan Walker as he made the switch from third base to the outfield was to work with one of his former high school coaches using a machine called a "FungoMan," which simulates balls hit game-like ground balls, fly ball, and live drives. After having used the machine while training in his home state of Georgia, the top Cardinals prospect said the process wasn't so much about learning his new position.
"I'm getting used to the route running, reading the ball off the bat," Walker said. "It was more about getting more comfortable with reading stuff off the bat and trying to make those tough plays."
At the start of August during the past season, Walker made the switch from third base to the outfield while with Class AA Springfield. Without any experience playing the outfield during his high school and minor-league career, Walker committed one error on 61 chances over 249 innings during the Texas League. — Daniel Guerrero (2:16 p.m.)
Contreras reporting early, often to Jupiter camp
Willson Contreras, the Cardinals' new catcher and headline acquisition of the offseason, has already visited the team's complex in Jupiter, Fla. He said he wanted to get familiar with the hallways and walkways he'll call home for at least the next five years.
And, after texting with Adam Wainwright, more visits are planned in the near future.
Starting next week, Contreras said he'll go to Roger Dean Stadium's complex twice a week to work with his new teammates. He said his workouts will be Monday and Thursday at the complex, and that will allow him to start seeing in person what he's been watching on video. He intends to catch bullpens from some of the pitchers who are already at the facility and many others who will report early.
That number is going to grow now that word is out that he will be there.
— Derrick Goold (11:39 a.m.)
Cardinals will wear City Connect uniforms in 2024
Fans will have to wait a year, but the Cardinals will, indeed, wear City Connect uniforms. It'll be in the 2024 season, per Cardinals president Bill DeWitt III, who spoke to fans during Monday's Winter Warm-up. Nike's City Connect uniforms are alternate Major League Baseball uniforms that feature color schemes and logos that pay homage to a team's city. Unveiled in 2021, 14 of the 30 MLB teams have worn this style of uniform so far.
During a Q&A with fans at Ballpark village, DeWitt III was asked if the Cardinals ever considered wearing red uniforms in the regular season like the team does during spring training.
"You bring up an interesting point about our uniforms," DeWitt III said. "Even though we're a red team and all our fans wear red, we don't have a red jersey. And Nike is now doing all the jerseys — and one thing I'll point out about Nike is that they have come to all the clubs and said, 'We really want to sort of streamline uniforms.' So there's a model out there that they want to stick to called 'four plus one.' You have four jerseys that you can wear — home, road and two alternates — plus your City Connect when you unveil that. We're going to unveil the City Connect in 2024.
"And we have, of course, our white, our alternate home cream, our road gray and alternate road powder blue. Those are our four and then plus one will be our City Connect. I won't spoil it here, but suffice it to say, there will be some red on the jersey." – Benjamin Hochman (11:01 a.m.)
• More coverage: At Cardinals urging, Drew VerHagen speeds into spring by upshifting to four-seam fastball
Graceffo aiming for season without limitations
The workload limitations right-handed pitching prospect Gordon Graceffo was put on to end the 2022 minor-league season left him wanting to give more. Graceffo — a fifth-round pick in the 2021 MLB draft and the Cardinals' minor league pitcher of the year in 2022 — went 10-6 with a 2.97 ERA, 0.94 WHIP over 139 1/3 innings, but averaged 68 pitches over his final and didn't throw above 86 across that stretch. He felt a some dip in velocity through the later months of the Class AA season before seeing in return in his final three starts with Springfield.
With the goal of being able to complete a full season without limitations and sights send on being a starter when he reaches the majors, Graceffo has focused his offseason work around his athleticism. That process for Graceffo, who sped his fastball up to 100 mph last winter, has included eating right and conditioning to create more explosive movement with himself.
"I think coming into this year, it's full go," he said. — Daniel Guerrero (10:02 a.m.)
As Winter Warm-up comes to a close, several high-profile speakers are still expected to make appearances on the autograph floor and at the media dais. Expected early in the morning is minor league pitcher of the year Gordon Graceffo, Cardinals starter Jack Flaherty, newly signed catcher Willson Contreras, Miles Mikolas, Paul DeJong, and top prospect Jordan Walker.   
Gordon Graceffo will be first to the podium today.
Check back in throughout the day for updates provided by all members of the Post-Dispatch team on the final day of Winter Warm-up in addition to all recaps. — Carter Chapley (9:15 a.m.)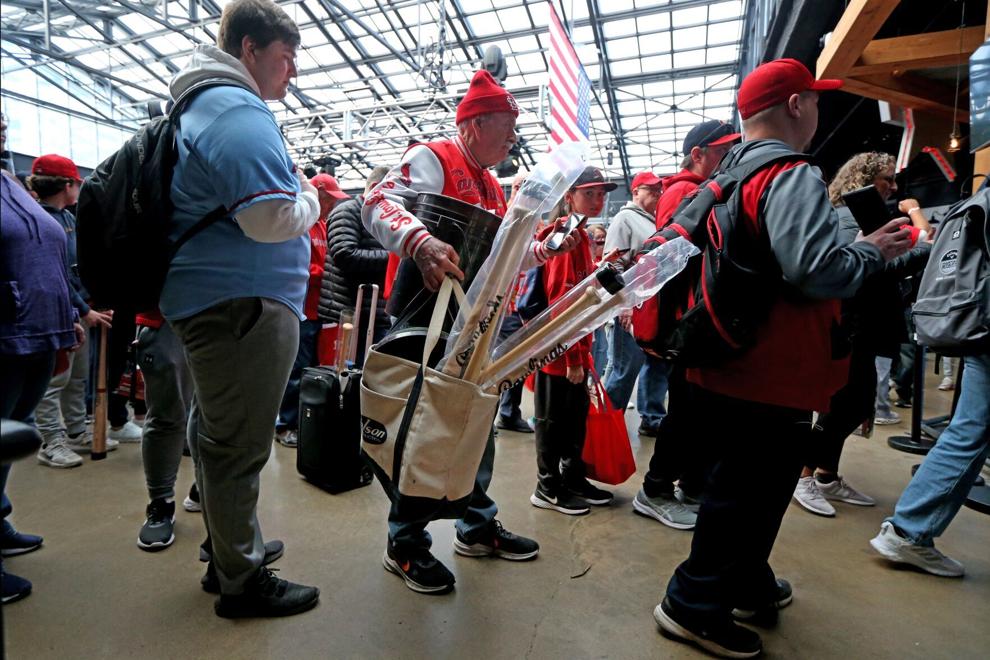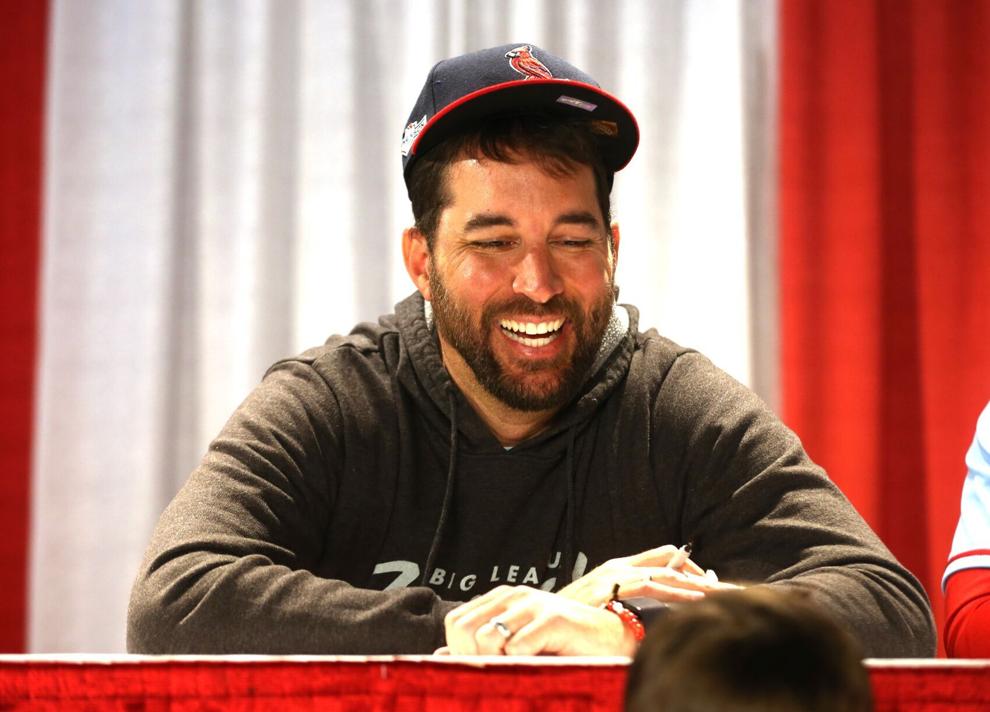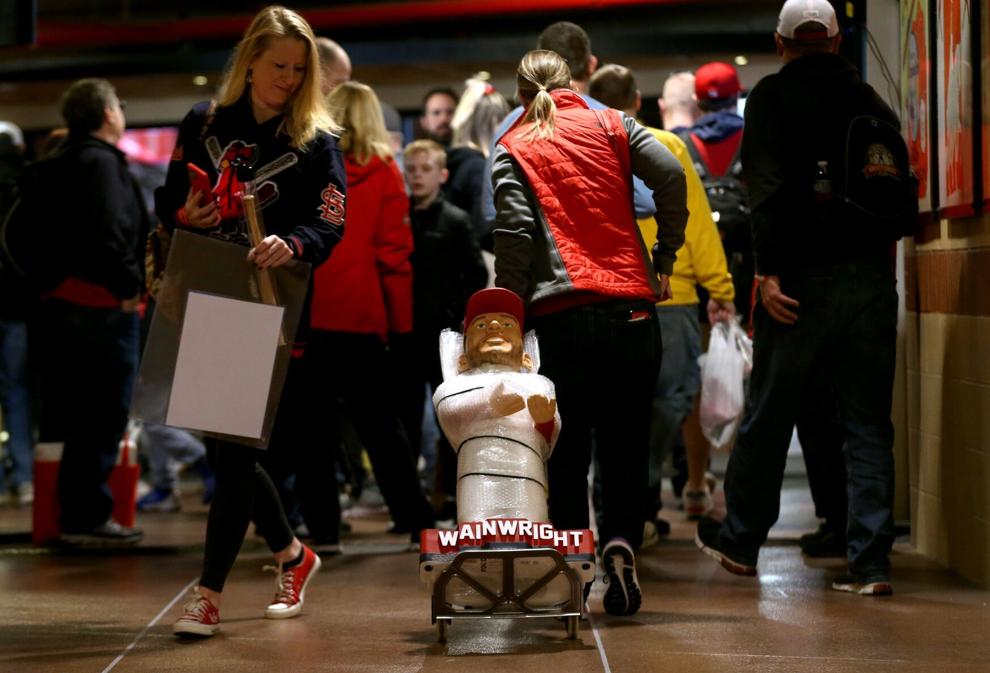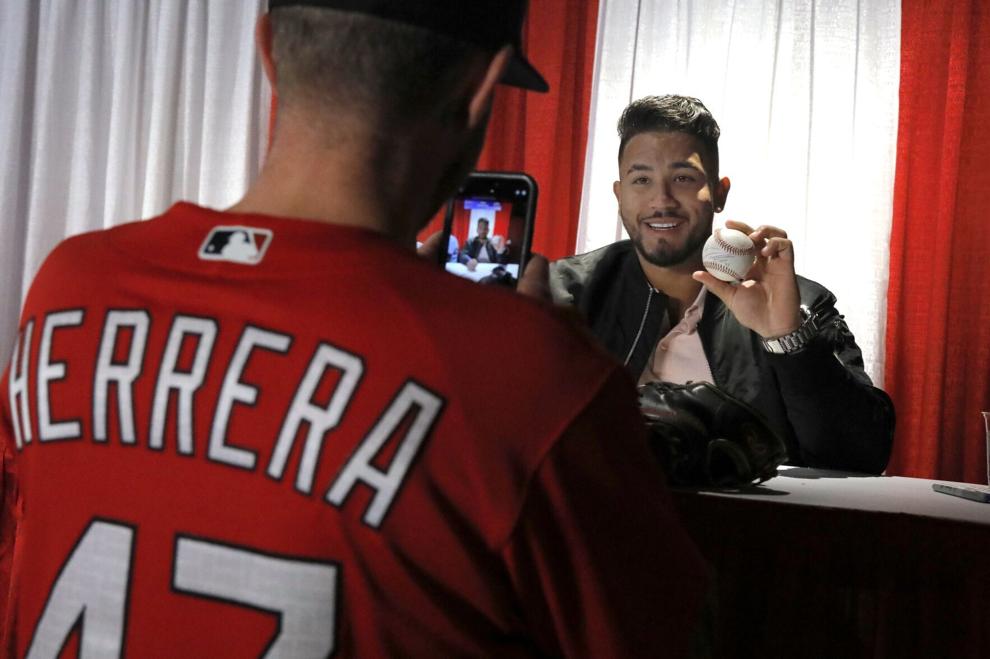 Photos: Wainwright, Arenado, Goldschmidt are big draws on day 2 of Cardinals Winter-Warm Up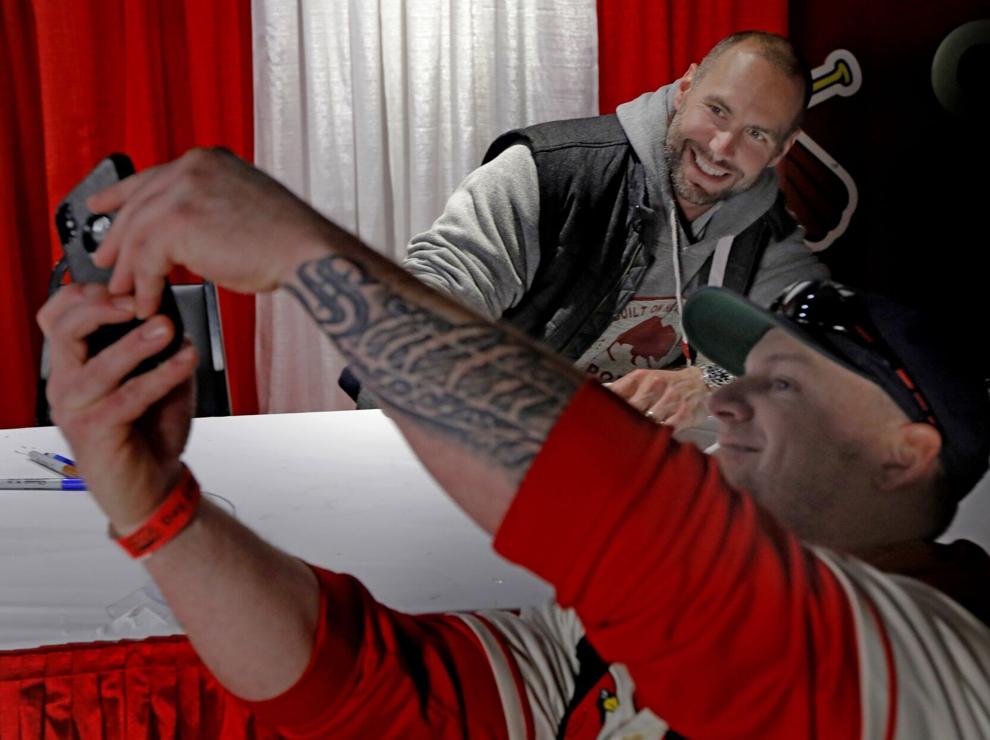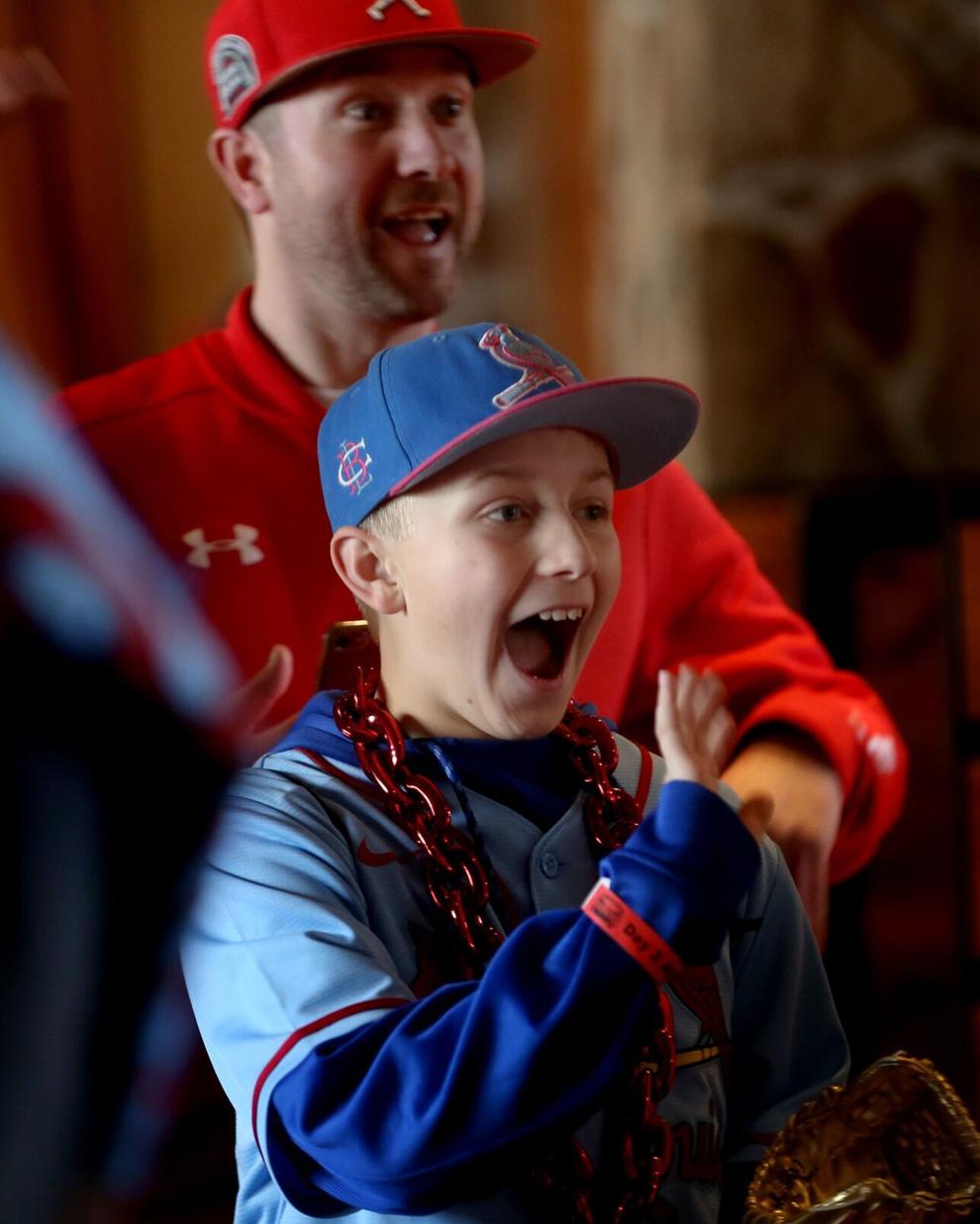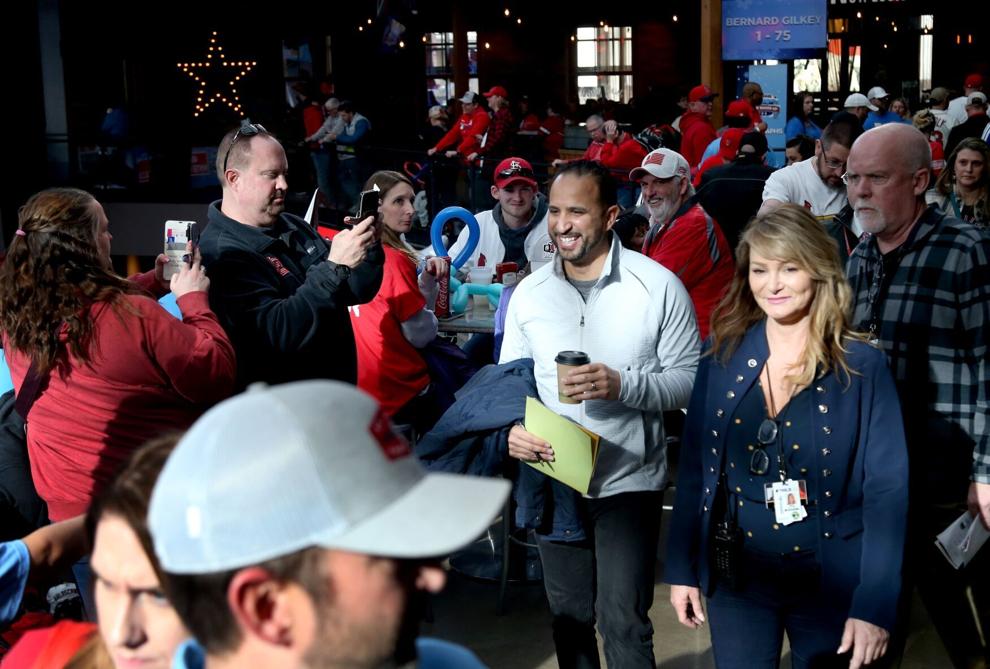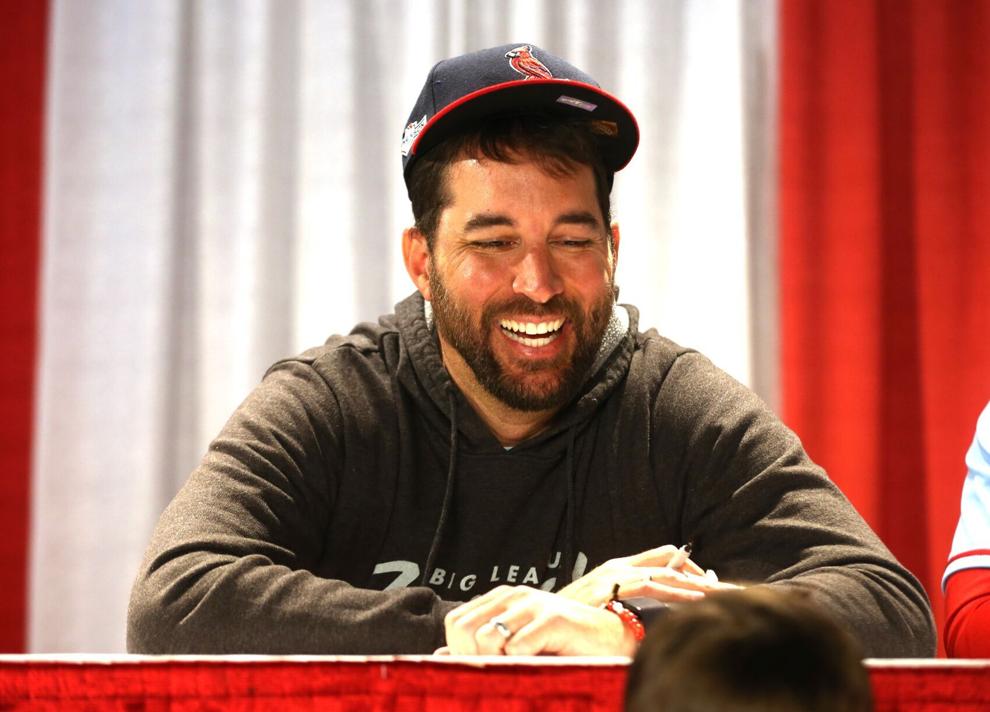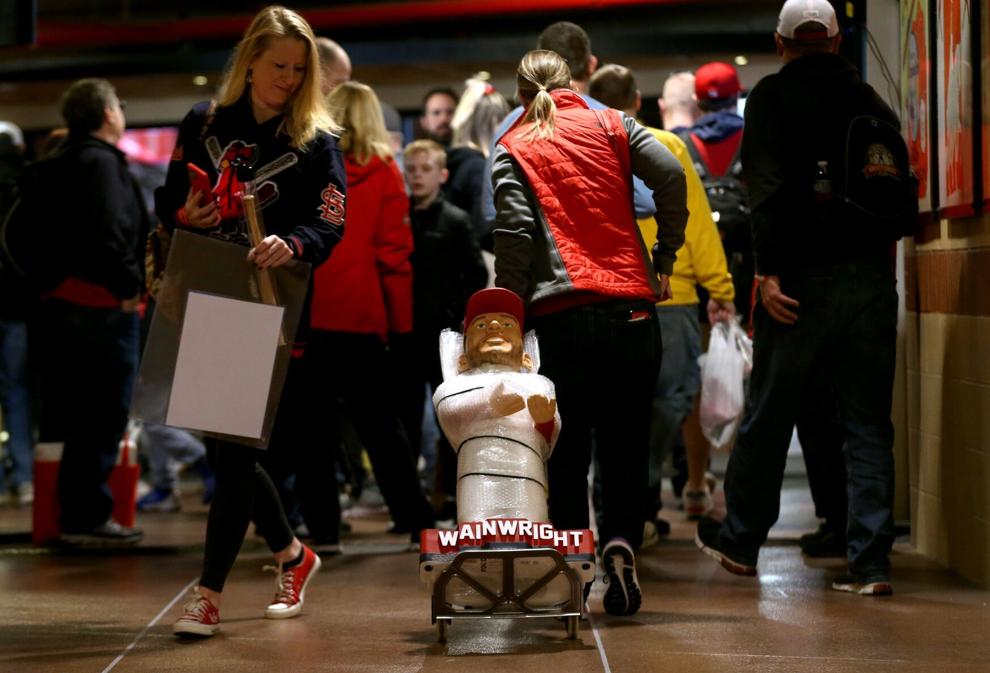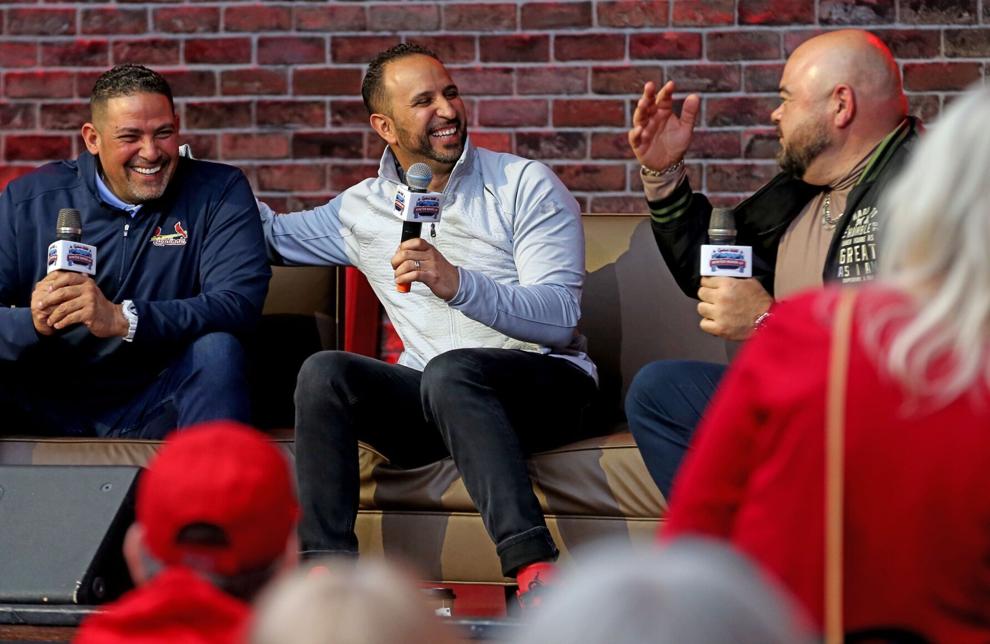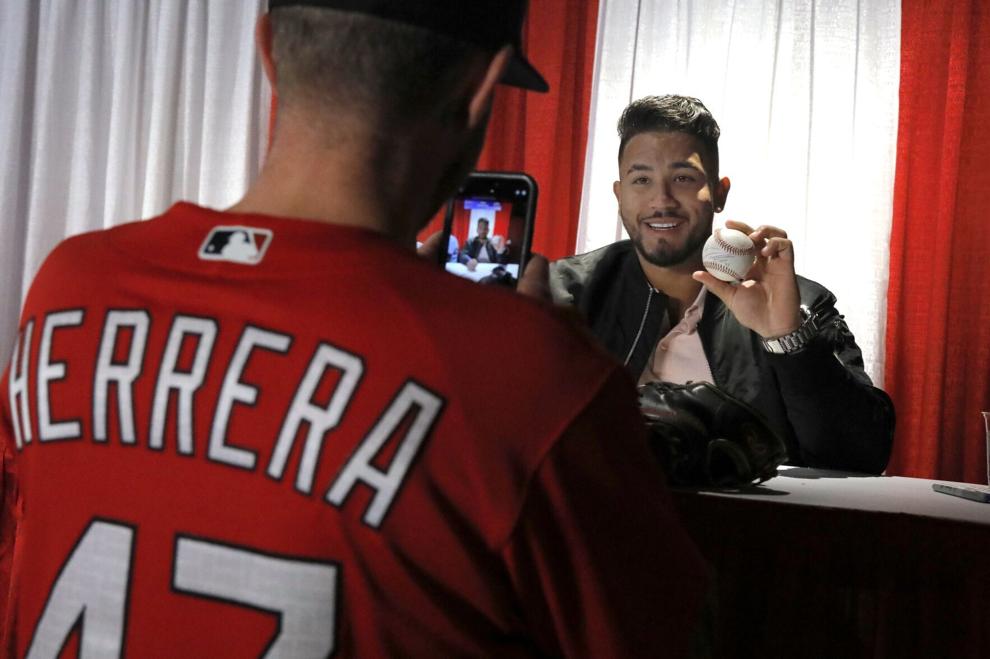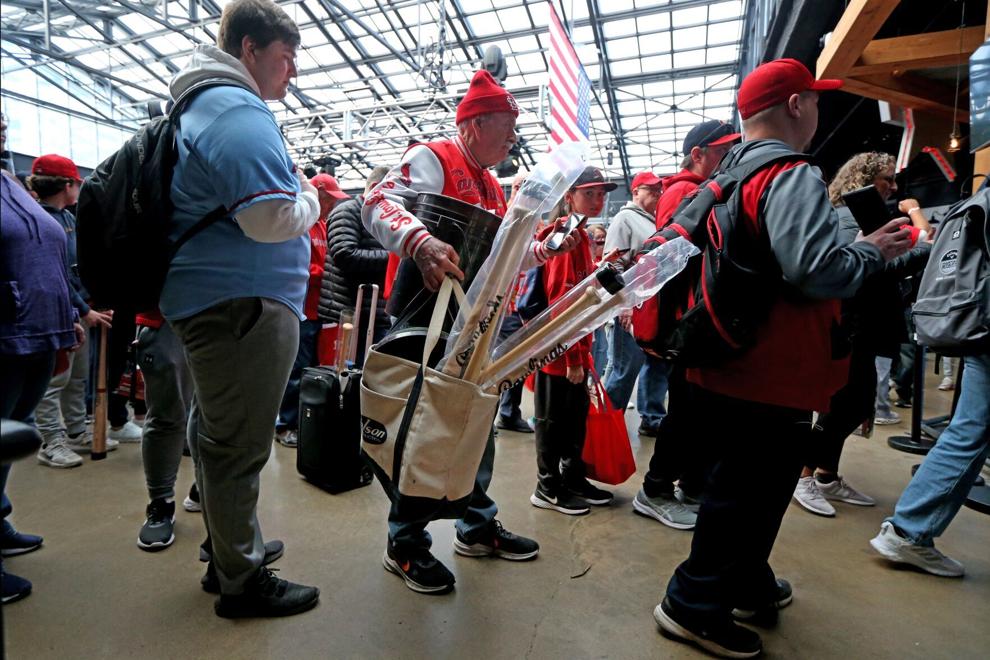 .