The new series of Peacock competition The traitorsof which all 10 episodes are now airing, is silly, hyper-dramatic, tense and pretty funny.
The basic structure is as follows. 20 participants are trapped in the castle. Three of them are described by the show as traitors. Viewers know which three they are, and the three are aware of each other and meet separately, but their identities are a secret to the rest of the group. There are two eliminations in each round. One comes when traitors choose to "kill" someone, which they do by putting a note under their door. The other comes when the whole group sits around the table and votes someone out (everyone votes, including the traitors).
Everyone obviously denies being a traitor. all claim to be "faithful". The goal of the believers is to identify and vote out ("cast out") all those who are secretly traitors. The goal of traitors is to go all the way through the exile stages and still stand at the end. There is a pot, and if all the traitors have been kicked out, when the game is over, the remaining loyalists split the money. If there are traitors left, the traitors divide the money. (The very-very-endgame isn't revealed until it's upon them, so don't worry that it's not clear how it will actually end.)
There are some parallels with the long-running (on and off) show The mole, because there are traitors in the group, but there are also some key differences. One is that the viewers are in it the whole time, so they see how the traitors maneuver and try not to be detected, and of course to throw other people off, especially those who might be onto them. (Speaking for myself, I much prefer it this way.) Another is that traitors have no incentive to sabotage the group once the group wins the "missions" that build the prize pool. On the one hand, this makes the missions feel pretty good because it's just a group of people trying to accomplish a common task (like completing puzzles or games together), but on the other hand…what's wrong with that?
There are two other things to know about the Peacock version The traitors. One is that this version has chosen its cast to be one-half regular players (let's say civilians) and one-half reality show veterans. From a couple Saveda couple Big Brotherformer Baccalaureatepeople from Real Housewives and: Summer houseformer chief stew Below deckand even Ryan Lochte, the Olympic swimmer became … whatever now.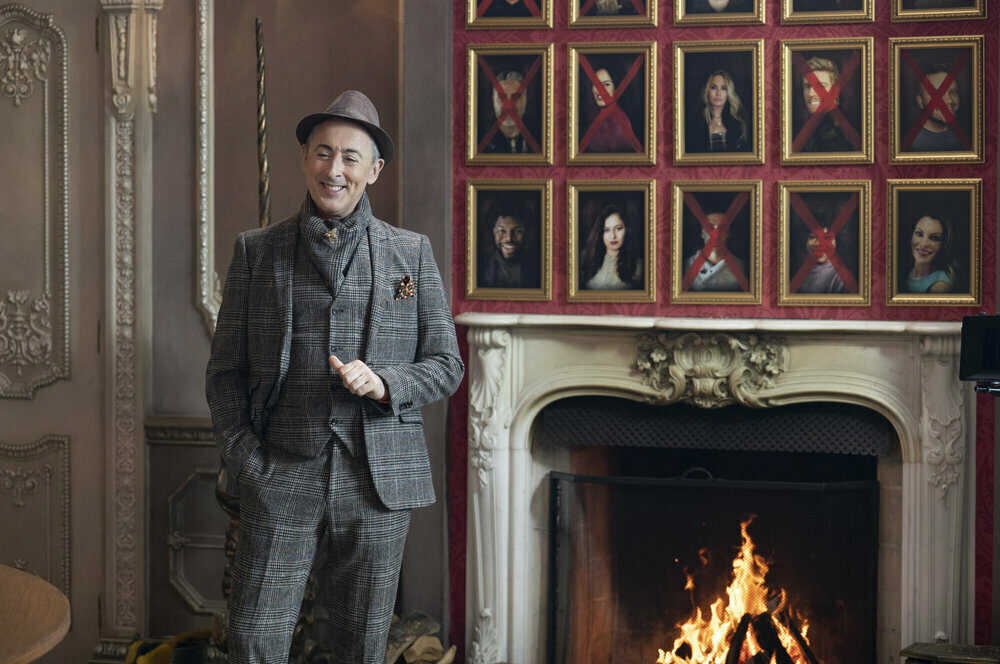 Another is that the host is Alan Cumming, whose relish in every word he utters, especially the 'traitors' and 'murder', elevates the whole thing to a high level of ridiculously good entertainment. Parading around in an array of plaids, capes, hats, bright colors and what's festive, she! invested. How, invested. You can feed a lion a gazelle, a large pepperoni pizza, and an ice cream sandwich, and you won't see the lion make a meal out of it the way Alan Cumming makes a meal out of hosting this show.
It turns out to be a surprisingly well-designed contest. My guess with the more competitive shows is that while people are playing to the cameras (obviously including those who are veterans of playing to the cameras), they actually want to win. It means that people are really trying to find out which of them might be traitors, and traitors are really trying to avoid detection. The best part is that when someone is banished, they immediately go to the Circle of Truth and tell the group if they were a traitor or a loyalist. So obviously if a person claims to be faithful all along (and complains that they have been), believers feel foolish for voting against them. And if they were traitors, there is a lot of joy. It's rare that voting someone off a show has such an instant result, with the evicte having to declare whether their elimination was stupid.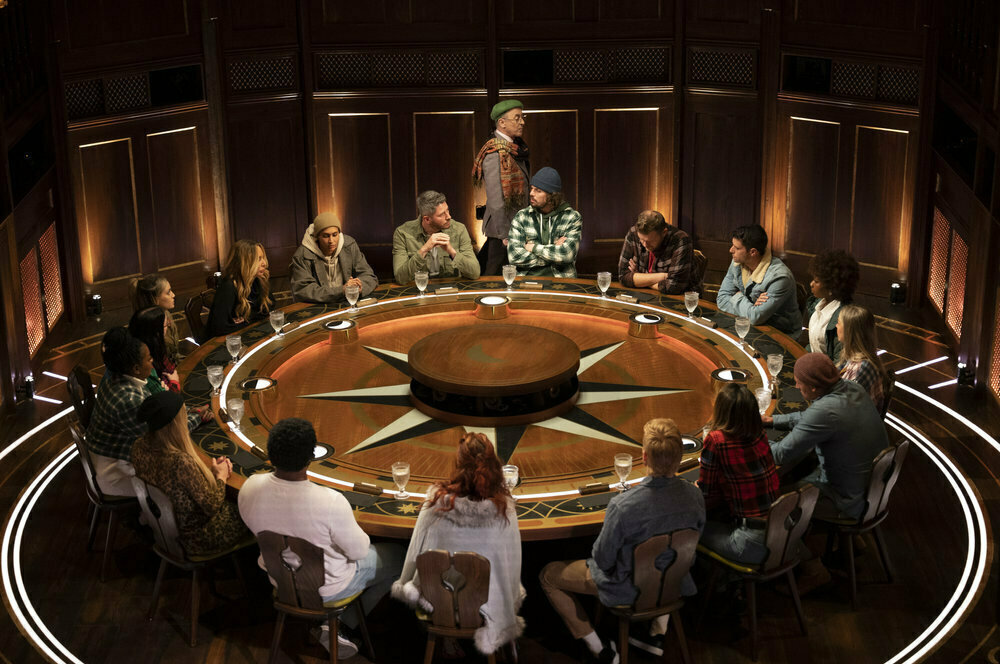 To appreciate what a show is doing, it helps to distinguish between shows that are stupid on the one hand and shows that are stupid on the other. By "stupid" in this case, I mean shows that have a self-aware, deliberate, winking sense of how loaded they are. they are clearly in on the joke. By "dumb" I mean shows that don't really show any skill, any intelligence, or strategy on the part of anyone involved. Some shows are silly and goofy (Real Housewives), some are neither stupid nor stupid (Best cook), some are stupid, but not stupid (The Bachelor), and some, like this one, are silly but not stupid. It's Alan Cummings a lot stupid, the Circle of Truth and eviction and murrrrrrd ideas are so stupid, but you can also see people trying to figure out how they can best position themselves to win.
And while some of the reality show veterans they brought back are certainly people I never expected to see again (Rachel Reilly in particular Big Brother and: Amazing raceMost of them are either friendly enough or funny enough to make good company, and Cirie Fields is a multi-season Saved competitor is my favorite. When you combine a solid cast with a very fun and super-sensual atmosphere, the perfect host, and beautiful, juicy game design, you get a show that's highly watchable and has a lot of potential.
This piece first appeared in NPR's Pop Culture Happy Hour newsletter. Sign up for the newsletter so you don't miss the next one, plus get weekly recommendations on what makes us happy.
Listen to Pop Culture Happy Hour Apple Podcasts: and: Spotify:.