The Federal Aviation Administration is investigating the collision between Delta and American Airlines planes at John F. Kennedy International Airport, the government agency reports.
The Delta-operated Boeing 737 aborted about 1,000 feet from where American Airlines Flight 106, a Boeing 777, crossed the adjacent runway around 8:45 p.m. Friday, according to the FAA.
Delta Flight 1943 came to a safe stop on Runway 4-Left after air traffic controllers noticed another plane crossing the runway in front of the departing plane, the FAA said in a preliminary statement.
Flight 1943, which was bound for Santa Domingo Airport in the Dominican Republic, had 145 passengers and six crew members on board, Delta said in a statement.
The airline described the incident as a "successful aborted flight procedure", adding that passengers disembarked after returning to the gate. The flight was then delayed overnight due to crew resources and they were provided with overnight accommodations, Delta said.
Flight 1943 eventually departed at 10:17 a.m. Saturday, Delta said.
Delta Air Lines will work and cooperate with aviation authorities in a full review of the incident, the statement said.
"The safety of our customers and crew is always Delta's number one priority…" Delta said in a statement. "We apologize to our customers for the inconvenience and travel delay.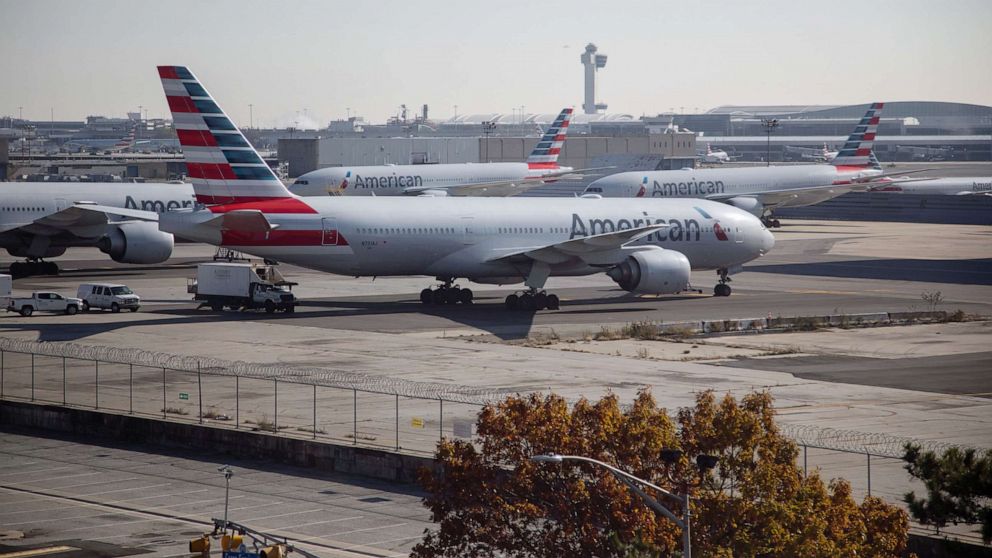 When asked for comment by ABC News, American Airlines deferred to the FAA.
Additional information about the incident was not immediately available.
The National Transportation Safety Board is also investigating the incident, the agency announced Sunday afternoon.